To link your DAZN and DAZN Bet accounts, please follow these steps:

1. Login to your DAZN Bet account.

2. Visit the my account section.
3. Click the "Link Accounts" button found in the 'Link with DAZN' section.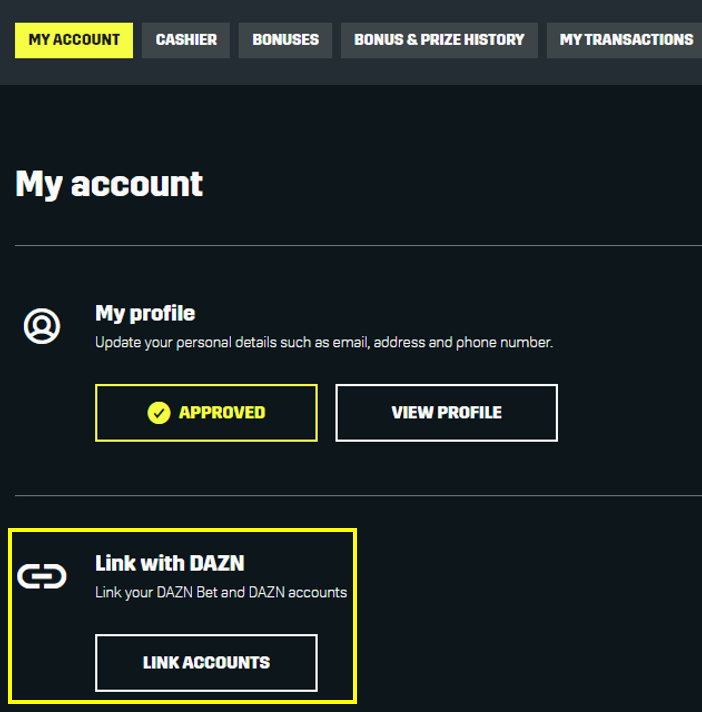 4. Enter your DAZN login details when requested and press continue.
5. Your accounts are now linked.
6. Your Ringside benefits await.