When you find an issue with any of the bets placed in your account, we will ask you to provide us the Bet ID to check.
You can find the Bet ID in two different sections of your account:
1. Into 'My Bets' section on your account's main page.
After placing a bet, you can locate the Bet ID by clicking on 'My Bets,' selecting 'Open', and filtering for the period when the bet you're looking for was placed.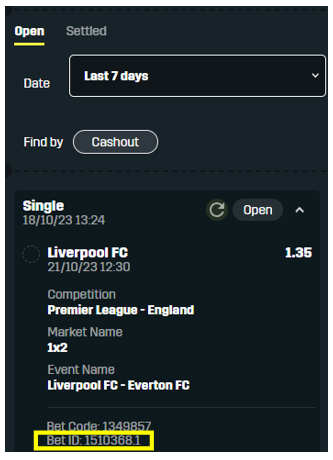 2. Into the 'Bet History' of your DAZN Bet account
The Bet ID is located into the bet information you are checking in the 'Bet History' of your account.
To obtain it, you just need to click on 'View My Account.'"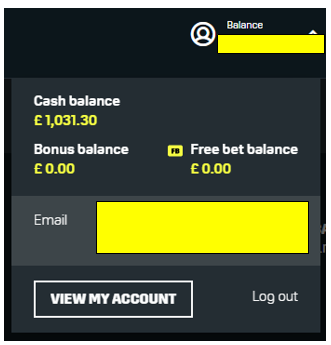 Selecting 'Bet History'

Find the specific bet and click 'Show more'. Now, on the left side of the bet menu, you'll see the Bet ID that will enable our customer support team to assist you with your inquiry. Copy it and send it to us so we can provide you with a prompt response.