Unfortunately, we are unable to cancel any bet once it has been placed.
Before confirming your bet, you can click 'BACK' on the betslip and not place your bet.
To remove any bets from your betslip, simply tap the 'x' next to the respective bet: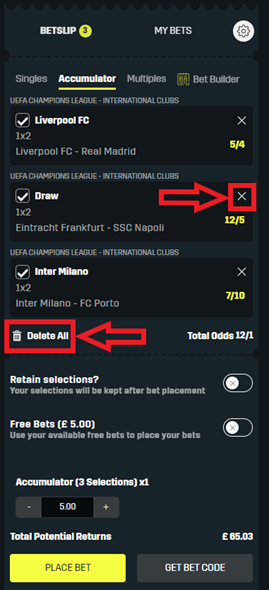 You can also start over by tapping 'delete all' in the button of your selections.
Once you have confirmed the bet yourself, you will no longer be able to cancel it.